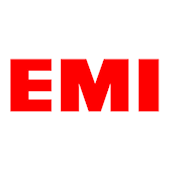 Christmas ga 100-bai Tanoshiku Naru Party Mix
Release Date: 11/7/12 ? 11/14/12
Price: 1886 yen
Update (10/21/12): Final 2 songs uploaded to Juno Download by Saifam.
Update (10/10/12): Yet another 3 songs uploaded to Juno Download by Saifam. As Vincent pointed out in the comments, that leaves at least 2 songs left to be released. The release date has also been pushed back a week to November 14.
Update (9/28/12): Another 3 songs uploaded to Juno Download by Saifam. CD Japan's description also confirms that the covers will be provided by Saifam.
Update (9/21/12): As mentioned by Vincent in the comments, Saifam recently released a bunch of Christmas-related tracks on Juno Download. I've updated the list with artists names and links to the tracks. One retailer actually mentions that Saifam will be producing the entire album except, perhaps, for the Che'Nelle song.
New EMI compilation featuring dance remixes of classic Christmas songs. One of the announced tracks is Che'Nelle's "Baby I Love U (Winter Version)," which suggests that will focus mostly on R&B/House covers.
01. Last Christmas / DJ Hush
02. Koibito Tachi no Christmas (All I Want for Christmas Is You) / Gloriana
03. Christmas Eve / DJ Kee feat. Lawrence
04. Happy Christmas (Happy Xmas (War Is Over)) / DJ Gang
05. Senjou no Merry Christmas (Merry Christmas, Mr. Lawrence) / Richard Hurt
06. Do They Know It's Christmas / DJ Moonraker
07. White Christmas / Lawrence
08. Santa ga Machi ni Yattekita (Santa Claus Is Coming to Town) / D'Mixmasters
09. Kiyoshiko no Yoru (Silent Night) / DJ Hush
10. Tanoshii Sori Suberi (Sleigh Ride) / DJ Kee
11. Amazing Grace / Axel Force
12. Ave Maria / DJ Ogar
13. Akahana no Tonakai (Rudolph the Red-Nosed Reindeer) / Plaza People
14. Jingle Bells / DJ Space'C
15. Baby I Love U (Winter Version) / Che'Nelle
Pre-order at CDJapan.