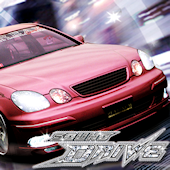 Sound Drive 2nd D.L.V.
Artist: N.O.-SYO
Release Date: Winter 2012
Price: 1905 yen
It's been far too long since we've last heard from the Rock Trance god, N.O.-SYO. Thankfully, the sequel to 2010's Sound Drive is scheduled for release this Winter 2012 and is slated to include 15 tracks. I hope it'll be easier to find that last year's Majipanee! EP.