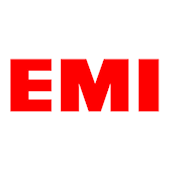 EDM ~Electronic Dance Madness~ 2
Release Date: 12/5/12
Price: 2190 yen
Whoa, the electronic dance music scene in Japan must be huge if EMI are releasing a sequel to EDM just 3 months after the first release. It reminds me of when Dancemania was on a similar schedule 🙁 Anyway, the second release will feature more tracks from EMI artists like David Guetta, deadmau5, and Coldplay, but is also set to include more licensed tracks, including a song from Britney Spears.
01. Titanium / David Guetta feat. Sia
02. Don't You Worry Child / Swedish House Mafia feat. John Martin
03. Swedish House Mafia
04. deadmau5
05. Coldplay
06. Katy Perry
07. Britney Spears
Pre-order at CDJapan.