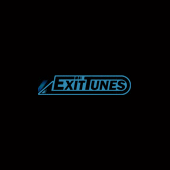 Exit Tunes presents GUMitia from Megpoid
Release Date: 4/3/12
Price: 1905 yen
The fifth GUMI compilation from Exit Tunes, following GUMism, GUMitive, GUMish, and GUMing. These titles are getting more and more incomprehensible.
01. Tsuzuki no Uso / Chamu feat. Gumi
02. Chocolate to Inseki / monaca:factory (10 hi P) feat. Gumi
03. Mitei / Nem feat. Gumi
04. Mitei / Tokotoko (Nishizawa-san P) feat. Gumi
05. Mitei / Teniwoha feat. Gumi
Pre-order at CDJapan.