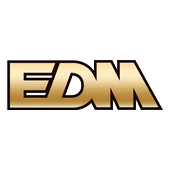 EDM ~Electronic Dance Madness~ 4
Release Date: 6/5/13
Price: 2190 yen
Universal's acquisition of EMI Music Japan (now EMI Records Japan) is now complete, and it looks like EMI will continue to operate as a subsidiary. As such, EDM 4's release will arrive on schedule this June, though it still remains to be seen how the sale of various EMI assets to Warner Music will affect which artists will appear on EDM. It's also highly likely that many Universal artists will begin appearing more often on EDM.
Pre-order at CDJapan.