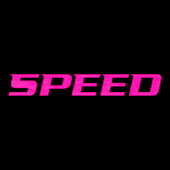 Enka Speed
Release Date: 5/29/13
Price: 1905 yen
Update (4/24/13): It's official! Enka Speed is being listed as a "Dancemania presents" release, meaning that it will be the first Dancemania Speed release since 2007's Happy Speed, and the first to be released under EMI Records Japan/Universal. To celebrate this momentous occasion, I'll be running a contest, with prizes ranging from Disko Warp downloads to iTunes/Amazon/JunoDownload/KingBeat credits. I'm still deciding on details, but keep an eye out in the near future for more information, or feel free to comment one what kind of prizes you'd like to see.
Still no details on who will be producing the album, though it's confirmed that there are 20 tracks scheduled.
It's been 6 years since the release of Happy Speed, but evidence is starting to mount that Enka Speed will indeed be a part of the Dancemania series. 2013, after all, marks the 15th anniversary of the Speed series, and the album is being listed in the Club/Techno sections of retailers. Now, why EMI would revive Speed with a random themed release is beyond me, but maybe I shouldn't be complaining that they're actually releasing new material for a change.
The early list for the album is out, and the only track that may be familiar to non-Enka fans is "Kawa no Nagare no You ni," which was covered by Nagisa for the Wa Euro Best series. The Japanese nature of the release makes Akiba Koubou or Ventura the most likely candidates, though Saifam have produced Japanese-language tracks before.
01. Sannenme no Uwaki
02. Tsugunai
03. Tomari-gi
04. Anta ga Shuyaku
05. Fuyu no Riviera
06. Mata Kimi ni Koishiteru
07. Kawa no Nagare no You ni
08. Ora Tokyo sa Iguda
09. Ichibanboshi Blues
10. Anata ni Ageru
Pre-order at CDJapan.