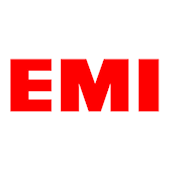 Hyper Funkot ~ Chousoku Dance Trax (Hyper Funkot – Hi Speed Dance Trax)
Release Date: 6/19/13
Price: 1886 yen
EMI's first Funkot (Indonesian house/happy hardcore) album will features tracks from prominent Funkot artists, including DJ Jet Baron, shisotex, and KazuyaP.
01. Funkot Anthem (Japanese Ver.) / DJ Jet Baron feat. H.B
02. Funkot Anthem (English Ver.) (Remix) / DJ Jet Baron feat. H.B
03. Blue Moon Party / shisotex
04. Samba de Janeiro (Funkot Cover) / Jockie "Mastabass" Suama
05. Kojo no Tsuki (Funky Hardstyle) / shisotex
06. Summer Rising / feat. Hibikilla and hy4_4yh
07. Funkot vs. Dubstep / KazuyaP
08. Soran Pumpin Bushi / shisotex
09. Gunkan March / Jockie "Mastabass" Suama
10. Poi Poi Poi (DJ Jet Baron Remix) / Roll Deep
11. Now or Never (funkot remix)
Pre-order at CDJapan.