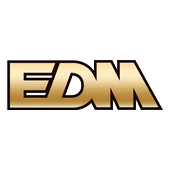 EDM ~Electronic Dance Madness~ 4
Release Date: 6/5/13 ? 6/26/13
Price: 2190 yen
The release date for this upcoming 4th release in the EDM series has been delayed a few weeks. The new release date is now June 26.
01. Titanium / David Guetta feat. Che'Nelle
02. Don't You Worry Child (Promise Land Remix) / Swedish House Mafia
03. Save the World (Knife Party Remix) / Swedish House Mafia
04. Where Have You Been (Hardwell Club Mix) / Rihanna
05. Channel 42 / deadmau5
06. Paradise (Fedde le Grand Remix) / Coldplay
07. Put Your Hands Up (If You Feel Love) (Basto's Major Mayhem Edit) / Kylie Minogue
08. We're All No One / Nervo ft. Afrojack, Steve Aoki
09. Dancing in My Head (Tom Hangs Remix) / Eric Turner vs. Avicii
10. Daddy (Third Party Remix) / Emeli Sande
11. War (Nari & Milani Remix) / Caspa feat. Keith Flint
12. Never Makes You Weak (Jerry Rekonius Remix) / Darwin & Backwall feat. Daniel Gidlund
13. Take Back Tomorrow (Sunnery James & Ryan Marciano Remix) / Goldfish
Pre-order at CDJapan.