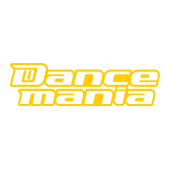 ZIPmania All Best Mix
Release Date: 9/18/13
Price: 2190 yen
ZIPmania lives!!! Holy crap, EMI/Universal are really pumping out some unexpected releases this year. After reviving the Speed series after a 6-year hiatus, they've gone ahead and revived ZIPmania, which hasn't seen a release since ZIPmania 7 in 2004.
ZIP-FM is a popular radio station in Nagoya, Japan that happens to be celebrating its 20th anniversary this year. Their influential ZIP Dance Hits 20 chart used to be full of Dancemania artists back in the late '90s and early '00s, and they had a close relationship with EMI for years.
A few artists have been revealed, and the sad reality is that Dancemania will forever be changed by EMI's sale to Universal. Misa and Pandora do make appearances, as does Katy Perry, but the rest of the list is populated by Universal artists like Lady Gaga, LMFAO, Jennifer Lopez, and Rihanna. One of things I used to love about Dancemania was that it focused more on European artists, so I can't help but be disappointed that more mainstream artists are showing up. And unless EMI license the tracks from Warner, we might be missing tracks like "Dub-I-Dub" or "Butterfly" that would truly make this an anniversary release.
01. Jennifer Lopez feat. Pitbull
02. Katy Perry feat. Snoop Dogg
03. Lady Gaga
04. LMFAO
05. Misa
06. Pandora
07. Rihanna feat. Calvin Harris
Pre-order at CDJapan.