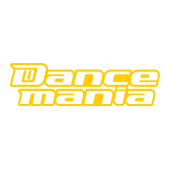 ZIPmania All Best Mix
Release Date: 9/18/13 ? Release Cancelled
Price: 2190 yen
Update (8/26/13): Sigh, I was afraid this would happen. CD Japan now lists ZIPmania and its companion release as cancelled. Fuck you, Universal.
Early list is out, and apparently they'll only be using songs that hit #1 on the ZIP Dance Hits 20 chart. So far there are 4 songs that have previously appeared on Dancemania, while the other tracks are from various EMI/Universal artists and tend to be a little more recent. There's also confirmation that this will be a nonstop mix.
01. On the Floor / Jennifer Lopez feat. Pitbull
02. California Girls / Katy Perry feat. Snoop Dogg
03. Poker Face / Lady Gaga
04. Sexy and I Know It / LMFAO
05. Banzai / Misa
06. Tell the World / Pandora
07. We Found Love / Rihanna feat. Calvin Harris
08. Good Times / Roll Deep
09. Don't You Worry Child / Swedish House Mafia feat. John Martin
10. All The Things She Said / t.A.T.u
11. Willy Use a Billy…Boy / E-Rotic
12. Do It Like That / Ricki Lee
13. Acapella / Kelis
14. Good Time / Owl City and Carly Rae Jepsen
15. Look at Us / Sarina Paris
Pre-order at CDJapan.