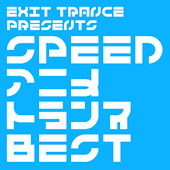 Exit Trance presents Speed Anime Trance Best 20
Release Date: 12/4/13
Price: 1905 yen
The landmark 20th album in the Speed Anime Trance Best series has just been announced for a December release. That's pretty remarkable considering that 2012 only had 2 SATB releases. In fact, this will the first time ever that 4 mainline CDs have been released in the same year. Not many details yet, though hopefully they continue to return to their roots and bring back more composers and vocalists from the past. B.U.S. and Ryu*, please?
Also, for some reason the catalogue number is QWCE-315, compared to SATB 19's QWCE-342. It's almost as if they planned for the 20th release before they did the 19th. -_-
Pre-order at CDJapan.