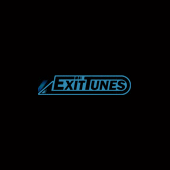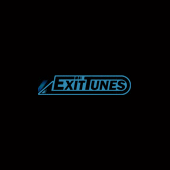 Artist: ?? (Underbar)
Release Date: 10/16/13 ? 11/20/13
Price: 2856 yen (Limited Edition) or 2381 yen (Regular Edition)
New Live album featuring ?? (Underbar). There'll be two editions released, a regular edition as well as a limited edition that includes a DVD. Oddly, they've canceled the original release, which was scheduled for October 16, and have opted to delay the album to November 20. Not only that, but they've changed the catalog numbers from QWCE-306 and QWCE-307 to QWCE-316 and QWCE-317, respectively. The prices have also gone up, with the CD version now costing 2381 yen instead of 1905, and the CD+DVD version selling for 2856 yen instead of 2381. Apparently the changes are because they've decided to expand the album to 2 discs instead of just 1.
Bonus items include a cell phone strap, clear file, and poster.
01. Iaru Fan Club (Freedom Ver.) / Mikito P
02. Eien ni Shiawase ni Naru Houhou, Mitsukemashita. (Freedom Ver.) / Utata P
03. Nonai Denpa / YM
04. Over Technology / YM
05. Juu Mensou (Freedom Ver.) / YM
06. Ai to Nasu to Heiwa na Kajitsu / saiB
07. Migikata no Chou / Nori P
08. Kashoku-Sei: Idol Shoukougun (Freedom Ver.) / Suzumu
09. Panchira Drunker / Dead Ball P
10. Moyashi Onna / ?? (Underbar)
11. Mousou Sketch / 40mP
12. America / Jin (Shizen no Teki P)
13. Yuudachi no Ribbon / Mikito P
14. from Y to Y / Jimmy Thumb P
15. S·K·Y / Live P
16. Gigantic O.T.N / Giga P
17. Noushou Sakuretsu Girl (Freedom Ver.) / Reruriri
18. Kochira, Koufuku Anshin Iinkai Desu. (Freedom Ver.) / Utata P
19. Pierrot / Kei
Pre-order at CDJapan.