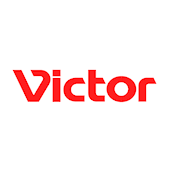 EDM ~Erotic Dance Music~ mixed by DJ Rie
Release Date: 12/18/13
Price: 1900 yen
Another EDM compilation, this time from Victor Japan. I did a double-take when I first saw the title, thinking it was somehow related to E-Rotic, but no such luck. I'm not really sure why it's an "erotic" dance mix, but it may have something to do with the fact that it's being mixed by a female DJ, DJ Rie.
01. Welcome to St. Tropez (DJ Antoine vs Mad Mark Mix) / DJ Antoine vs Timati feat. Kalenna
02. 1,000,000 / Alexandra Stan feat. Carlprit
03. Midnight / Pitbull feat. Casely
04. Take Me to the Hospital / The Prodigy
05. Slo-mo-tion (Dirtyphonics Remix) / Marilyn Manson
06. Throw Your Hands Up (Dancar Kuduro) (Nicola Fasano Remix) / Qwote feat. Pitbull & Lucenzo
07. Forever / Wolfgang Gartner feat. Will.I.Am
08. Shake / Dam'Edge feat. Kat Deluna & Fatman Scoop
09. Hey Hey Hey (Pop Another Bottle) (Wideboys Remix) / Laurent Wery feat. Swift K.I.D & Dev
10. Gypsy Wine (Ram Rider Remix) / T.O.K.
11. Rainbow / Gold 1 feat. Trina & Nicki Minaj
12. Here We Go Again / Vicky Green feat. Kelly Rowland & Trina
13. Letting Go (Cry Just a Little) / Qwote feat. Mr. Warldwide
14. Wicked Wow (Chuckie Remix) / Carolina Marquez vs Jaykay feat. Lil Wayne & Glasses Malone
Pre-order at CDJapan.