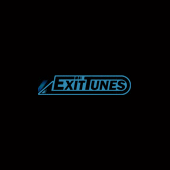 A lot of goings-on the in the world of Exit Tunes lately, some of which I've mentioned in the comments. I thought I'd summarize them in a blog post for convenience.
The biggest news is that DJ Uto has left Exit Tunes. The founder and president of Quake Records (now Exit Tunes) made the announcement on April 2 on twitter. He has since been removed from the Exit Tunes Artists page. DJ Uto was a huge proponent of trance, and I'm very much worried that he was the only one keeping Speed Anime Trance Best on life support. Without his influence the series may go away altogether. Of course, when DJ U*Hey? left FARM Records and started a new label, Star Music, he still kept ties with FARM. It's entirely possible that DJ Uto left to go back to his trance roots, and will continue to collaborate with Exit Tunes in the future.
With the departure of DJ UTo, Exit Tunes is now a wholly owned subsidiary of Pony Canyon. The new Exit Tunes president is Shusaku Yoshida (also the current head of Pony Canyon), whom DJ Uto said was a "nice guy" on twitter. Yoshida might be nice, but he likely has no allegiance to trance. Expect the Bemani-related releases to continue, but the fates of Exit Trance and Quake Trance remain up in the air.
Exit Tunes has a launched a new sub-label, melt Lab. It appears that the new label will be focused on drama CDs, namely the Mafia's Blood series which I've posted about before. Exit Tunes is no stranger to drama CDs, what with that really weird Sekihan storybook CD from a while ago, but to devote an entire sub-label to it suggests even more of a divergence from the label's origins.
So, yeah, it'll be interesting to see what the future holds for Exit Tunes.