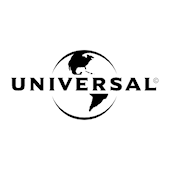 I Love Party Pop ~ Be Happy!
Release Date: 10/29/14
Price: 1850 yen
Update (8/27/14): The release has mysteriously disappeared from most retailers, so it may be canceled or just delayed.
Ayup, Universal are definitely trying to build up their "I Love" brand. As opposed to the main series, the "I Love Party Pop" albums focus a bit more on general pop and less on dance. Featured artists include Ariana Grande, The Vamps, Carly Rae Jepsen and *shudder* Justin Bieber. Fun fact: "Beauty and a Beat" has somehow been on all three releases in the I Love Party series thus far.
01. Ariana Grande
02. The Vamps
03. 5 Seconds of Summer
04. Carly Rae Jepsen
05. Justin Bieber
Pre-order at CDJapan.