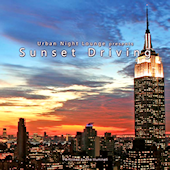 Urban Night Lounge presents Sunset Driving performed by The Illuminati
Release Date: 9/3/14
Price: 926 yen
More piano house covers from Star Music Entertainment and The Illumaniti (DJ U*Hey?). Apparently this is a special CD available only at Village Vanguard stores. It's 10 songs for 1,000 yen, though by the commercial you'd think it only had "Let It Go." I have to admit it's a very good cover, though.
01. Let It Go
02. Live for the Night
03. We Found Love
04. 22
05. Somebody That I Used to Know
06. Let Me Love You (Until You Learn to Love Yourself)
07. Wake Me Up
08. Get Lucky
09. Payphone
10. No One
Pre-order at CDJapan.