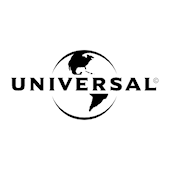 DJ Kaori's Best EDM Mix
Release Date: 11/26/14
Price: 2050 yen
The latest release in the hugely popular DJ Kaori's Mix series, which has sold over 4 million copies over the years since its debut in 2005. This one will focus on EDM hits, though the early list looks really mainstream. You can visit the official website for more info on previous entries.
01. Wake Me Up / Avicii
02. Addicted to You / Avicii
03. #selfie / The Chainsmokers
04. Stay the Night / Zedd feat. Hayley Williams
05. Clarity / Zedd feat. Foxes
06. Break Free / Ariana Grande feat. Zedd
07. What's Up Suckaz / TJR
08. Let's Get Ridiculous / Redfoo
09. I Could Be the One / Avicii & Nicky Romero
10. Party Rock Anthem / LMFAO
11. Shots / LMFAO feat. Lil Jon
12. Pound the Alarm / Nicki Minaj
13. Summertime Sadness (Cedric Gervais Remix) / Lana Del Rey vs. Cedric Gervais
Pre-order at CDJapan.