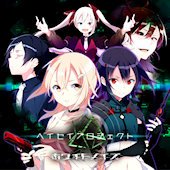 Heisei Project -White Noise-
Artist: Zips
Release Date: 12/17/14
Price: 2000 yen
New album from Vocaloid producer, Zips. Bonus items include a trading card and B2-size poster, and presumably there will be retailer-exclusive bonuses as well. Visit the official website for more info.
01. Heisei Cataclysm
02. Uragaeshi Heart
03. Reiwai Terrorism
04. Rizu no Naishin Kakumei
05. Izanami Toubatsu Senki
06. Mushikui Psychedelism
07. True Kanjou Kessen
08. Miko Sou Palpitation
Pre-order at CDJapan.