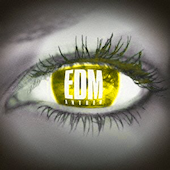 EDM Anthem – Best Mix
Release Date: 5/20/15
Price: 2200 yen
Update: Early list is out. Thankfully, there are "new" tracks, or at least tracks that haven't appeared on EDM Anthem before. 30 tracks are planned in all.
The good news is that EDM Anthem is still alive. The bad news is that the next release will be a best mix, even though I Love EDM -Hits & Anthems- already served as one. No early list yet, but hopefully they'll sprinkle in a few new tracks.
Black: New to EDM Anthem series
Blue: from EDM Anthem
Red: from EDM Anthem II
Green: from EDM Anthem III
01. Ten Feet Tall / Afrojack
02. Heroes (We Could Be) / Alesso feat. Tove Lo
03. Break Free / Ariana Grande feat. Zedd
04. Wake Me Up / Avicii
05. Levels (Id) / Avicii
06. Something New / Axwell /\ Ingrosso
07. A Little Party Never Killed Nobody (All We Got) / Fergie
08. Born This Way (Dada Life Remix) / Lady Gaga
09. Sexy and I Know It / LMFAO
10. Starships / Nicki Minaj
11. Don't You Worry Child / Swedish House Mafia
12. Scream & Shout / Will.I.Am feat. Britney Spears
13. Clarity / Zedd
14. Stay the Night / Zedd feat. Hayley Williams
Pre-order at CDJapan.