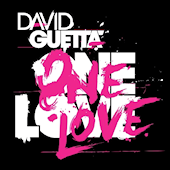 One Love
Artist: David Guetta
Release Date: 10/14/09
Price: 2190 yen
The Japanese edition of David Guetta's latest album comes out this October and so far it looks like it'll have at least two bonus tracks. CDJapan also mentions that it'll have an exclusive new album cover.
01. When Love Takes Over / feat. Kelly Rowland
02. Gettin' Over / feat. Chris Willis
03. Sexy Bitch / feat. Akon
04. Memories / feat. Kid Cudi
05. On the Dancefloor / feat. Will.I.AM and APL
06. It's the Way You Love Me / feat. Kelly Rowland
07. Missing You / feat. Novel
08. Choose / feat. Ne-Yo and Kelly Rowland
09. How Soon Is Now / Julie McKnight feat. Dirty South
10. I Gotta Feeling (FMIF Remix Edit)
11. One Love / feat. Estelle
12. I Wanna Go Crazy / feat. WILL.I.AM
13. Sound of Letting Go / feat. Chris Willis
14. Toy Friend / feat. Wynter
15. If We Ever / feat. Makeba
Pre-order at CDJapan.