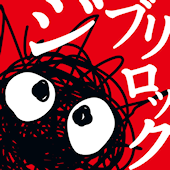 Ghibli Rock
Release Date: 8/25/10
Price: 2095 yen
FARM will be releasing yet another Ghibli cover compilation in August. This time the covers will be done in a rock style. For more information and samples, visit FARM's special Ghibli Rock website.
01. Itsumo Nando Demo / Bourbons
02. Kaze ni Naru / Jack in the Box
03. Kimi o Nosete / The Ura Waza
04. Sampo / The Trophies
05. Take Me Home Country Roads / Bourbons
06. Nausicaä Requiem ~ Kaze no Tani no Nausicaä (Medley) / Yellow Studs
07. Yasashisa ni Tsutsumareta nara / Toshiyuki Tachikawa (Daijiman Brothers Orchestra)
08. Mononoke Hime / Ayako Nakanomori
09. Rouge no Dengon / Anarchy Stone
Pre-order at CDJapan.