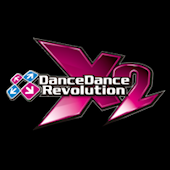 Bemanistyle has the song list for the Japanese arcade release of DDR X2, and there are quite a few surprises:
CAPTAIN JACK – CAPTAIN JACK (GRANDALE MIX)
JOGA – DAM DARIRAM
PAPAYA – HERO
JENNIFER – IF YOU WERE HERE
JENNIFER – IF YOU WERE HERE -L.E.D.-G STYLE MIX)
I'm told that Captain Jack (Grandale Mix) is a different edit than the one used previously. The biggest surprised, however, is the new "If You Were Here" remix!
I wonder how likely we are to get a full version, considering that Konami rarely include licensed tracks on the soundtracks nowadays.