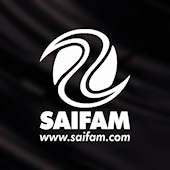 Saifam Speed – December 2010, January & February 2011
Artist: Various Artists
Saifam have clearly been working overtime since I last posted about Speed releases, with 9 new songs added to the catalog. SPE150 is oddly unavailable at Saifam's website, but it's up for sale at Juno Download. SPE158 and SPE159, however, are currently only available at Saifam's website.
SPE150 – [4:38] J'Adore Hardcore (RN remix) / DJ Kee
SPE151 – [4:09] Like A G6 (Speed mix) / Speedmaster
SPE152 – [3:50] Hip to Be Square (Factory Speedo Mix) / The Band
SPE153 – [4:37] Stop the Rock (AR Speedo remix) / DJ Hush
SPE154 – [4:38] Danger Zone (Speedo mix) / DJ Space'C
SPE155 – [4:50] We Didn't Start The Fire (AR Speedo mix) / Speedogang
SPE156 – [4:43] Cradle Of Love (The Factory Speed mix) / Speedmaster
SPE157 – [4:02] Whip It (Speed mix) / Speedmaster
SPE158 – [3:45] Born to Boogie (The Factory Speedo Mix) / Speedmaster
SPE159 – [5:17] Pretty Girl Rock (The Speedo Mix) / Speedmaster