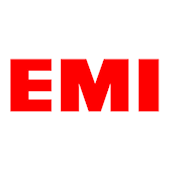 Utatte Mita J-Pop
Release Date: 3/7/12
Price: 1905 yen
It looks like EMI took a page from Tokuma's book and will be releasing TWO AKBK CDs on the same day. I think we can officially declare March 7, 2012 as AKBK Day. For those keeping track, March 7 will see the release of 2 Utatte Mita CDs from EMI, 2 Geki Atsu! Drama Euro CDs from Tokuma, and Utatte Mita Best Selection from Full Moon.
Announced utaite include Kouhey, Yuge, Yamadan, Usa and Priko. This release's theme is J-Pop covers, but I still wouldn't be surprised if "Sousei" and "Zankoku" appear. So far it's scheduled to be an 18-song non-stop mix.
01. Kouhey
02. Yuge
03. Yamadan
04. Usa
05. Priko
Pre-order at CDJapan.