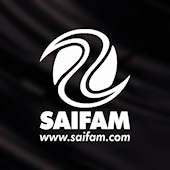 Saifam Speed – June 2012
Artist: Various Artists
June's Speed releases bring us a Disko Warp remix of the Happy Paradise 2 classic, "Bang! Ready to Go," to accompany the recent J-Mi & Midi-D remix. I kinda wonder why the chose that track out of all the Happy Paradise songs to remix. Anyway, this marks the first time Disko Warp have done a remix for Saifam. Perhaps Saifam will return the favor in the future?
Also out is a Speed cover of the Richard Marx 80s song, "Should've Known Better."
SPE193 – [3:52] Bang! Ready to Go (Disko Warp remix) / Tipsy & Tipsy
SPE194 – [5:37] Should've Known Better (The Factory Team Speed remix) / Speedmaster