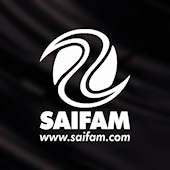 Saifam Speed – October 2012
Artist: Various Artists
Another batch of Speed songs from Saifam. First up is a cover of the Demi Lovato and Selena Gomez song, "One & The Same." The next song is a cover of the Neon Trees song, "Everybody Talks." Finally, there's a cover of "Freeze Frame," originally by J. Geils Band. I guess they always have to have an old-school cover in each batch.
SPE201 – [4:15] One & The Same (The Factory Team Speed mix) / Speedmaster
SPE202 – [4:22] Everybody Talks (The Factory Speed mix) / Speedmaster
SPE203 – [4:19] Freeze Frame (The Factory Hardcore remix) / Speedogang