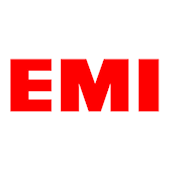 Hyper Funkot ~ Chousoku Dance Tracks
Release Date: 6/19/13
Price: 1886 yen
Speed returns to EMI in the form of…funkot? EMI's newest compilation features funkot, or Indonesian happy hardcore. There's a good chance DJ Jet Baron will be mixing and selecting this compilation, as he's currently living in Japan and has collaborated with EMI in the past.
Pre-order at CDJapan.