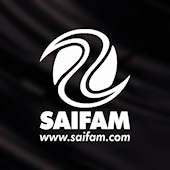 Saifam Speed – March 2013
Artist: Various Artists
Another pair of Speed tracks for March. "Children" is a cover of the classic Robert Miles song, while "Try" is a P!nk cover.
SPE213 – [3:56] Children (The Factory Speed remix) / Speedogang
SPE214 – [4:33] Try (The Factory Speed remix) / Speedmaster
SPE214 – [4:19] Try (32 Counts version) / Speedmaster
Edit: As pointed out by Vincent in the comments, there's also a new Interdance cover of Dancing Queen by Tipsy & Tipsy, the first new Interdance song since last October.