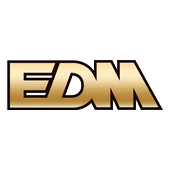 EDM ~Electronic Dance Madness~ 4
Release Date: 6/5/13
Price: 2190 yen
Early list is out, and EMI have already defaulted to repeat mode. "Titanium" is a straight up repeat, even though it's Che'Nelle on vocals instead of Sia. "Don't You Worry Child" and "Save the World" also make return appearances, albeit in remixed form. Coldplay's "Paradise" also shows up again with a different remix. Of course, the list is still early, so hopefully the final list ditches the repeats.
Interesting that Coldplay and Kylie are still present despite the sale of Parlophone to Warner Music. Either the sale just hasn't been finalized, or it doesn't affect licensing deals in Japan. And with the exception of Rihanna (ugh), so far there isn't much in the way of Universal.
01. Titanium / David Guetta feat. Che'Nelle
02. Don't You Worry Child (Promise Land Remix) / Swedish House Mafia
03. Save the World (Knife Party Remix) / Swedish House Mafia
04. Where Have You Been (Hardwell Club Mix) / Rihanna
05. Channel 42 / deadmau5
06. Paradise (Fedde le Grand Remix) / Coldplay
07. Put Your Hands Up (If You Feel Love) (Basto's Major Mayhem Edit) / Kylie Minogue
08. We're All No One / Nervo ft. Afrojack, Steve Aoki
09. Dancing in My Head (Tom Hangs Remix) / Eric Turner vs. Avicii
10. Daddy (Third Party Remix) / Emeli Sande
11. War (Nari & Milani Remix) / Caspa feat. Keith Flint
12. Never Makes You Weak (Jerry Rekonius Remix) / Darwin & Backwall feat. Daniel Gidlund
13. Take Back Tomorrow (Sunnery James & Ryan Marciano Remix) / Goldfish
Pre-order at CDJapan.