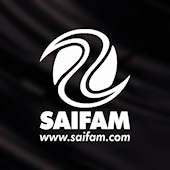 Update (10/4/13): Finished extracting data from Saifam's site for the SPE catalogue. I've placed the raw data in some spreadsheets if anyone is interested in them. From 1-171, the only ones missing from Saifam's catalogue were SPE 147 and 150. Next I'll write the code to extract data from Juno.
Update (10/3/13): Okay, my code to extract the data from Saifam's site is done. I've whipped up a little test page as a proof of concept, which you can check out here: http://www.dancemania-ex.com/saifam/saifam.php. Feel free to play around with it, though right now it takes the data from Saifam's site, so don't use it too much, lol. The next step will be to collect all of the data and store it on my server's database, then code the pages that will search for and display the data. After that I'll move on to getting data from Juno.
I'll take any suggestions for any other info people may want to see displayed. I'll probably add "Original Artist" and "Release Date" in the future, but can't think of what else may be useful. Oh, one important thing I should mention. I personally don't like ALL CAPS song artists/titles, so everything will be properly capitalized when it appears on the final site. I'm not sure yet whether I'll allow for the original capitalizations to be displayed.
Original Post:
The 15th anniversary of the Dancemania Speed series passed by last week, and I wanted to celebrate it since Universal apparently aren't going to do it. I recently got bit by the programming bug again so I've have been playing around with extracting info from Saifam's online catalogue. They have a very well-designed database, but unfortunately it hasn't been updated much since they started using Juno Downloads to release tracks. The last SPE track I could find using their database was SPE 171, even though on Juno they're already up to SPE 235.
My current goal is to gather information from both Saifam's catalogue as well as Juno in order to create a unified, easily searchable database for SPEED tracks. For instance, you'd be able to click on an artist's name and instantly bring up a list of other songs by the artist, then be able to sort by BPM, length, etc. It'd be similar to the excellent databases at Eurobeat Prime or Dance Groove, but organized a bit differently.
Right now I have these basic fields in mind:
Track Artist
Track Title
Track Number
Catalogue Number
BPM
Track Length
First of all, would there be interest in such a database? If so, what kind of features would you like to be included? I was thinking of adding an "Original Artist" field to list whose song is being covered where applicable, but I'd need help with the research.
Also, a small confession: I've had a similar database set up locally for years that includes Dancemania, Mega Trance, Speed Anime Trance, and basically everything I've covered over the years. I use it often for research purposes, such as to see the last time certain Exit Trance artists have appeared.
I've been a bit too busy/lazy to finish it up for online use, so I'm using a potential SPEED database to gauge interest and see if I just have the motivation necessary to put my main database online. Although, even if I pull off the SPEED database, I'd probably move on to Interdance or LED next.
Let me know your thoughts in the comments, especially if you're interested in lending a hand.