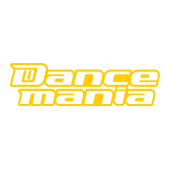 ZIPmania All Best Mix
Release Date: 11/13/13
Price: 2190 yen
It appears the reports of Dancemania's death are greatly exaggerated. That's right, ZIP Hot 100 and ZIP Mania All Best Mix have been given a reprieve and have been rescheduled for release this November! This release will focus more on the pop side of ZIP-FM, and includes songs that hit No. 1 on the ZIP Hot 100 charts. A It's unclear whether this will also count as a Dancemania release, or if it will even be mixed.
Make sure to check out the updated early list. It's unfortunately pretty light on EMI artists and perhaps a bit too heavy on more recent offerings.
01. Baby, I Love Your Way / Big Mountain
02. Shy Guy / Diana King
03. Macarena / Los del Rio
04. Everything's Gonna Be Alright / Sweetbox
05. Cartoon Heroes / Aqua
06. All the Things She Said / t.A.T.u.
07. Don't Tell Me / Avril Lavigne
08. Bad Day / Daniel Powter
09. Suddenly I See / KT Tunstall
10. Because of You / Ne-Yo
11. I Gotta Feeling / Black Eyed Peas
12. Baby / Justin Bieber feat. Ludcaris
13. Born This Way / Lady Gaga
14. On the Floor / Jennifer Lopez
15. Good Time / Owl City and Carly Rae Jepsen
16. Starships / Nicki Minaj
17. Call Me Maybe / Carly Rae Jepsen
18. All About Tonite / Pixie Lott
19. Glad You Came / The Wanted
Pre-order at CDJapan.