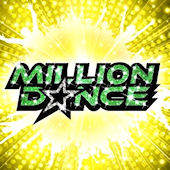 Million Dance
Release Date: 10/30/13
Price: 1886 yen
Warner have really been on a dance kick lately. It really warms my heart to see dance back on the forefront after being treated like a bastard child during the '00s. This compilation is particularly interesting because it mostly eschews mainstream acts in favor of more obscure European artists. It also has a few Japanese artists, like DJ Dirt Flare and Prog5 (Shohei Matsumoto/Heavens Wire).
Don't ask me what on Earth the title means, though. I just hope there's a sequel so they can call it Billion Dance.
01. Shake It (Original Mix) / Prog5
02. You.Are.Star (Jerome's Official Anthem Mix) / Nature One Inc.
03. Tonight / Bodybangers feat. Victoria Kern
04. Everyday's a Party / Pat Farrell feat. Max'C
05. My First Kiss (Chuckie Remix) / 3OH!3 feat. Ke$ha
06. Rock This Club (Dutchy Mix) / Johan K
07. Freak (Klaas Mix) / Klaas & Bodybangers
08. I Like (Bodybangers Mix) / Klaas & Bodybangers
09. Gimme More / Bodybangers
10. Changes (Original Mix) / Klaas
11. My Life Is a Party (Whirlmond Remix) / ItaloBrothers
12. Get the Party Rockin' / Funky Bootz
13. The Rhythm of the Night (Crew Cardinal Remix) / Cascada
14. Part Time Lover (King & White Remix) / Ivelina
15. You Make Me Feel… / Cobra Starship feat. Sabi
16. Turn It Up (The Cube Guys and Marco Fratty Radio Edit) / The Cube Guys feat. Fenja
17. Fast Kind (Original Mix) / Dirt Flare feat. Tamix
18. Rio de Janeiro / Michael Mind Project
19. Don't Wanna Go Home / Jason Derulo
20. Saturday Nite (Gordon & Doyle Remix) / Alex M.
21. Drinking Piano / Ron May vs. David Jones
22. Da Pop / WTF!
23. Super Bomb (Ian Kane Remix) / Robert M. & Dirty Rush
24. Still the Same Man / Nicky Romero feat. Nilson & John Christian
25. Superlove / Avicii vs. Lenny Kravitz
26. Your Life / LaSelva
27. Need You There (Michale Calfan Remix) / Dimitri Vegas, Like Mike & Regi
28. Straight to My Heart / Phil Wilde feat. Danzel
29. In My Mind (Original Mix) / Ivan Gough & Feenixpawl feat. Georgi Kay
30. 4 AM / Scooter
31. One More Night / Mercurys feat. Kane
Pre-order at CDJapan.