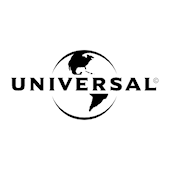 I Love Party 2 -Welcome 2 da Dance Floor-
Release Date: 4/23/14
Price: 1850 yen
This is being billed as the second release in Universal's I Love Party series, so I guess they're forgetting that I Love Party Pop exists. The announced artists are the usual Universal fare, meaning Lady Gaga, Rihanna, Chris Brown, and Nicki Minaj. I wouldn't be surprised if this had numerous repeats from the first two entries in the series.
01. Lady Gaga
02. LMFAO
03. Nicki Minaj
04. Owl City feat. Carly Rae Jepsen
05. Rihanna
06. Chris Brown
07. PSY
Pre-order at CDJapan.