Trance Paradise 10th Anniversary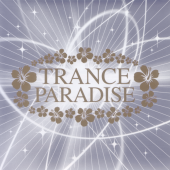 Ten years ago, on September 1, 2004, the trance boom in Japan reached a fever pitch. Although Victor Japan's Trance Rave series had kicked off the trend in 2001, it was 2004 that saw the debuts of several major Japanese trance compilation series. FARM's own Mega Trance 01 was released in July of 2004, but September 1 was the release date of two major trance behemoths: Avex's Super Best Trance and Toshiba-EMI's Trance Paradise. In honor of the 10th anniversary of the trance boom, I'll be devoting a number of articles over the new few months to the best of these epic trance compilations.
Trance Paradise
Trance Paradise 2
My own obsession with trance started around 2001. I had somehow been introduced to Dance Dance Revolution, and subsequently became obsessed with Dancemania. The first two Dancemania albums I picked up were the 5th MIX and DDR MAX OSTs (looking back, it's amazing that the two were released within 2 months of each other), and the DDR MAX OST was absolutely loaded with ~The Best of World Trance~ FantasiA licenses. I was hooked from then on.
Fast forward a couple of years to early 2004, when I was looking for random crap on CD Japan. I'm a sucker for cheesy themed releases, so I chanced upon Anime Trance 1 and 2 from FARM Records and immediately ordered them. At the time, I wasn't really familiar with Japanese-produced trance, so I was blown away when I heard these epic, energetic trance renditions of anime themes. FARM Records was officially on my radar.
Imagine my surprise a few months later when EMI announced a new collaboration with FARM Records. In addition to licenses from Mega Trance, there were new trance remixes of Dancemania songs. Needless to say, I was in heaven. One could say it was like paradise…