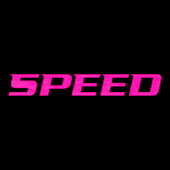 Update! (5/31/13): Apologies for the slight delay, but winners have been chosen for the contest. Terezinha wins first prize for remembering the time when EMI tried to force "Rhythm & Police" on every Speed compilation possible. I used a random number generator to determine the second prize, and the winner is Saolo.
All other participants will receive one song download from Juno Download OR iTunes US OR Amazon MP3 US. Please keep an eye out for an e-mail from me shortly! Thanks to everyone for participating!
Update! (5/24/13): Less than a week before the contest ends, so get your entries in now! I'm also announcing new prizes for those who don't win first or second prize. All other participants will get their choice of either one (1) MP3 song download from Juno Download OR one (1) iTunes US song download OR one (1) Amazon MP3 US song download!
As mentioned, Enka Speed is coming out soon (CDJapan finally has it up for pre-order, by the way) and will be the first Dancemania Speed release in 6 years. Enka is just the latest in a long line of odd themed releases including, but not limited to, SFX, TV, and Buyuuden (which was apparently so odd that they left it completely off the Dancemania discography).
To celebrate the release of Enka Speed, I'll be running a contest from now until Enka Speed's release date, May 29, 2013. Here's the challenge: Pretend you're producing the next Dancemania Speed themed spin-off album. Go through the Dancemania Speed discography or Saifam's Speed catalog and choose 5 songs to form a themed Speed release. Again, the songs MUST be from an existing Dancemania Speed album OR any song from Saifam's Speed catalog.
Example:
Tengoku Speed
01. Locked Out of Heaven / Speedogang
02. Jumping to Heaven / Judy Crystal
03. Heaven Is a Place on Earth / Wildside
04. Heaven (Here Come the Noize) / Double Dutch
05. Nights in Heaven – Days in Hell (Lution Remix) / Missing Heart
Bonus Track
06. Rhythm & Police / CJ Crew feat. Christian D
Pretty lazy example, so hopefully you'll be more imaginative. The most creative/funny entry in my estimation will win first prize, while a second, randomly selected entry will receive download codes for two Disko Warp compilations (Thanks, Pete!). Bonus points if you can actually incorporate "Rhythm & Police" in a meaningful way.
First Prize (1 Winner)
$15 iTunes US
OR $15 Juno Download
OR $15 Amazon MP3 (US Store Only)
OR 1500 Points Kingbeat
OR 1000 Yen iTunes Japan
Second Prize (1 Winner)
Perfect Collection + Next Level Remix Digital Download
Disko Warp presents OMG! Bakuhatsu Remix Explosion ~Mega Friends~ Vol.1 Digital Download
Post your entries in the comments, and I'll e-mail the winners shortly after the contest deadline, May 29, 2013. Good luck!